Welcome Softball Players:
This site is dedicated to provide softball players access to the latest information on standings, scores, tournaments, statistics, schedules and other relevant links.
Site Contents:
Outcomes of recent competetion of selected softball leagues within NJ and a few national links.
Current Site Status:
This site is constantly being updated and I do try my best to keep it accurate.
Last update:
June 17, 2019
2020 Season is Underway

2020 Calendar
Enjoy the Great Game of Softball

Batter-UP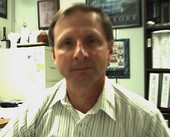 Your Site Administrator
To make this a quality and much valued accessed site, I welcome your ideas and comments.

Click on my picture or the link below to contact me.
Send an e-mail